What better than a shower of confetti to welcome the beautiful season ?! It falls sheer with Perrine, founder of the women's magazine Confetti, life is a party as elegant as surprising …
Perrine Bonnafos launches into the press
After studying graphic arts during which she sharpens her eye artist, the smiling Perrine begins her professional life in the press. Throughout her experiences, she has the desire to create a magazine that would correspond better than traditional media and would also be more representative of women today.
Launched in June 2016, Les Confettis celebrates with panache and joy of living plural femininity. We discover the lifestyles and routes of inspiring but true people, far from the image of Epinal perfect woman. We can read in the pages of this bi-annual magazine portraits of artists, entrepreneurs, cooks, or scientists …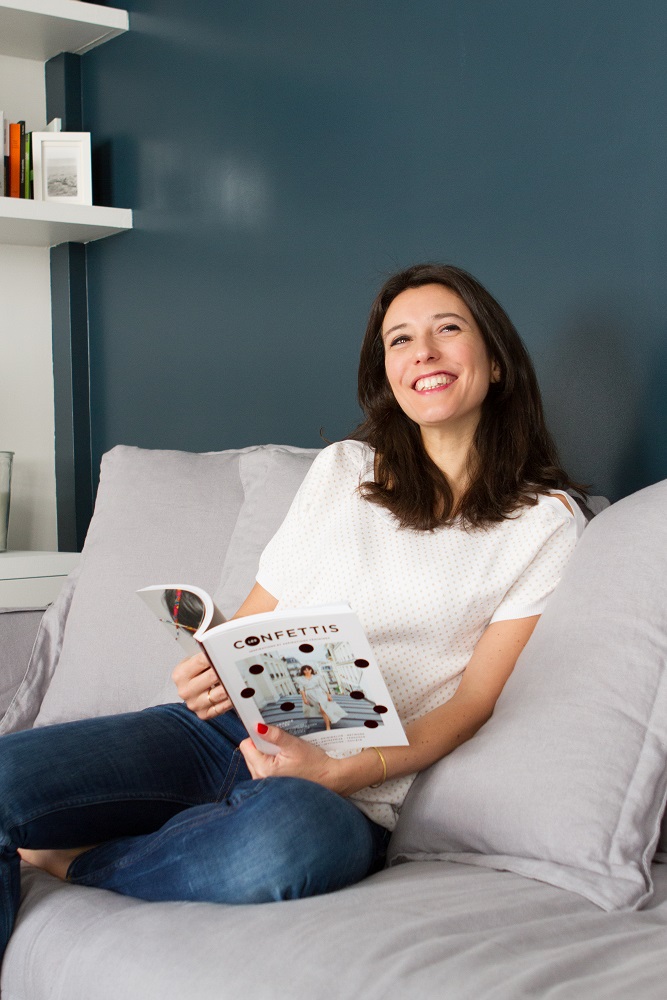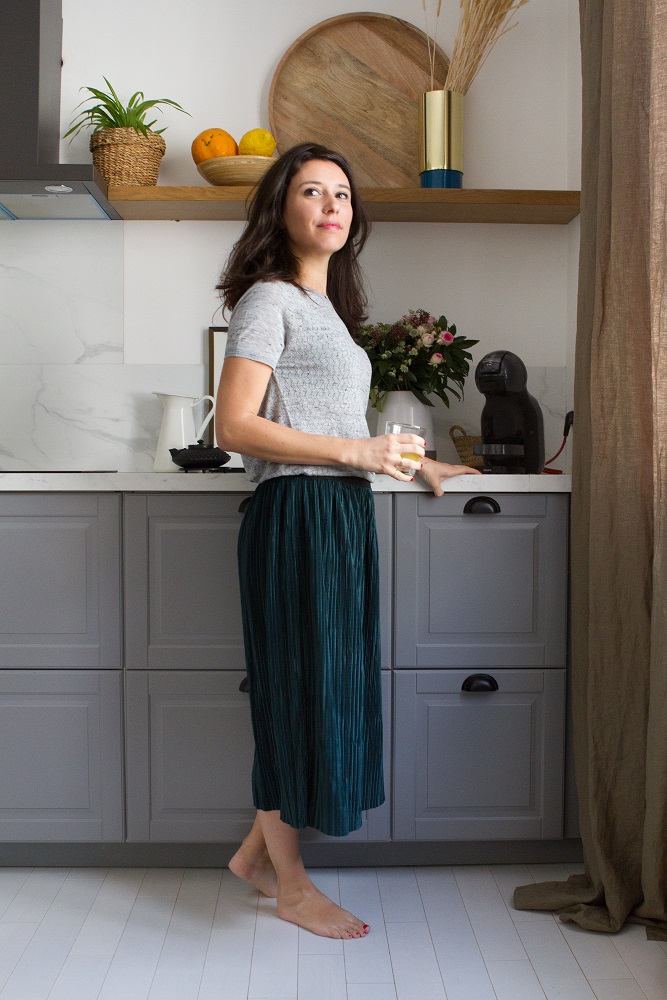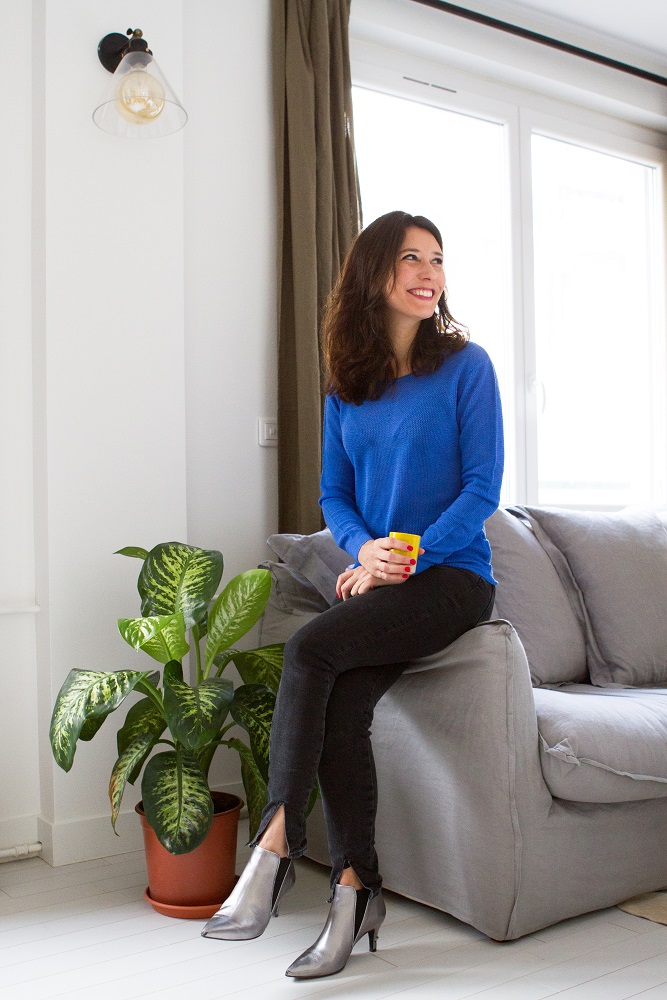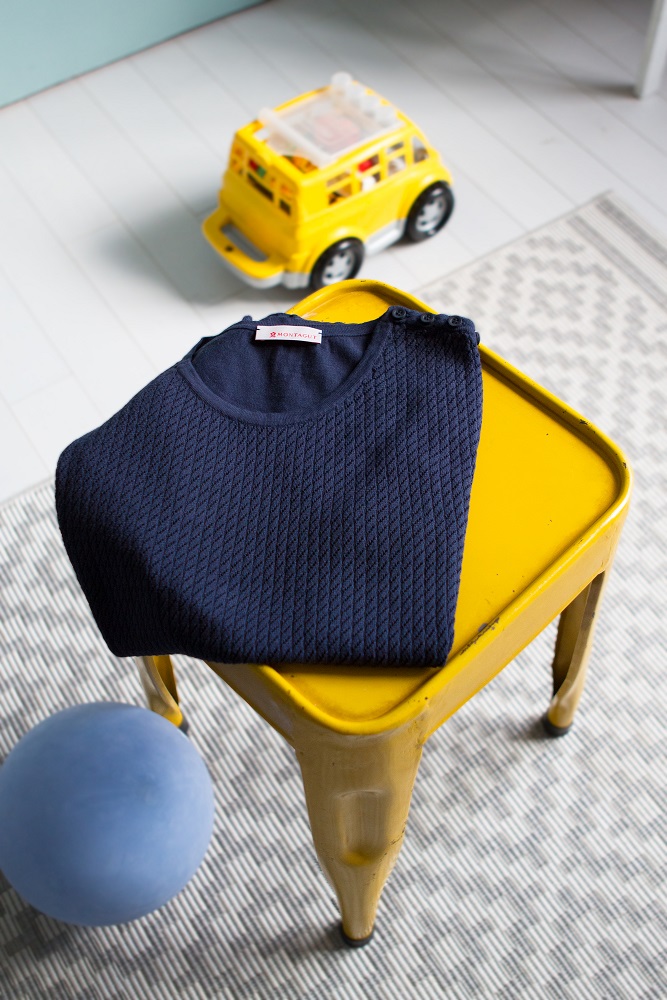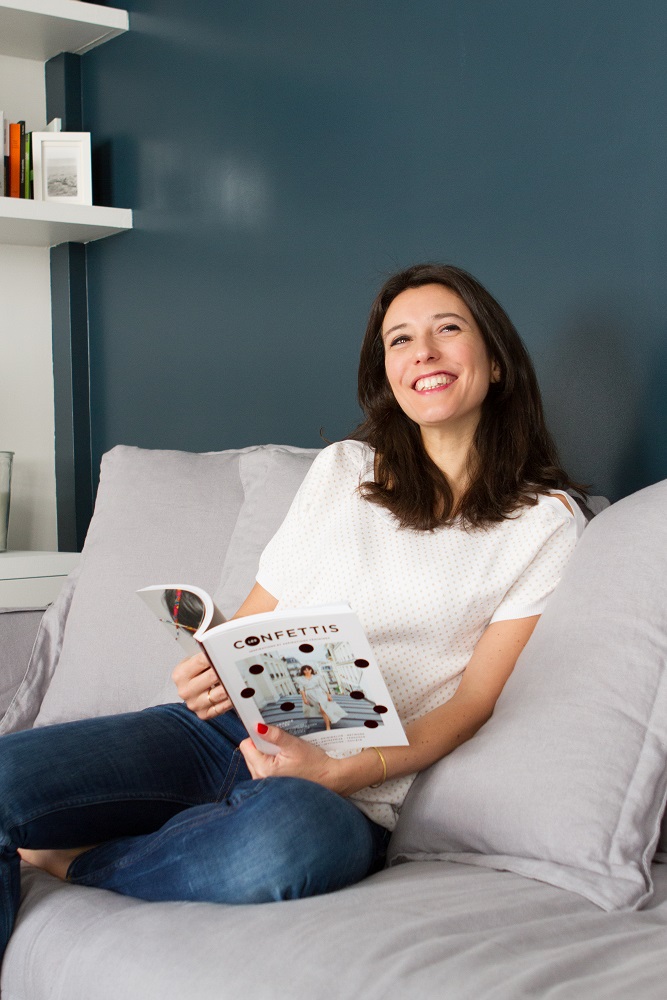 Perrine loves the basics of Montagut
Juggling between her life as a young mother, her magazine and webzine Les Confettis, but also her graphic design agency, Perrine herself cultivates a refreshing independence and displays a dress code tinged with elegance that will not fail to evolve according to appointment of the day. Fan of colors, in particular of yellow and blue franc, she is delighted to be able to carry it again with the arrival of the beautiful days and would like to dare mixtures of printed matter, to create pretty surprises.
She nevertheless relies on basics like our linen t-shirt Arlette heather effect, timeless gray mesh, to dress up chic studious days.
If she multiplies projects, Perrine is anything but scattered: responsible, she particularly appreciates the quality of Montagut meshes resulting from a historical know-how. Ideal pieces that accompany us in time, they perfectly match the idea of ​​sustainable fashion for all types of women.