Thomas Lehoux passionate of coffee
Thomas Lehoux is a (young) man in a hurry. At just 30 years old, the co-founder of Brûlerie de Belleville can already boast a flourishing professional career. However, we do not attribute this energy to any overdose of coffee: in terms of coffee, Thomas only abuses the time he takes to enjoy it …
The experience of the young contractor
If the Italian ristrettos or other gourmet coffee made in France may suggest that Europe is the grail for drink lovers, it is in Australia that Thomas has fallen into the coffee culture. While it is too often trivialized in France, the coffee is a beverage crowned in the country of the Kangarooes where baristas and other renowned roasters are legion. Of return in France, the young entrepreneur intends to convert the capital to the taste of the real good coffee and launches the Coffee Brûlerie de Belleville one year after having opened its coffee shop Ten Belles in the tenth district.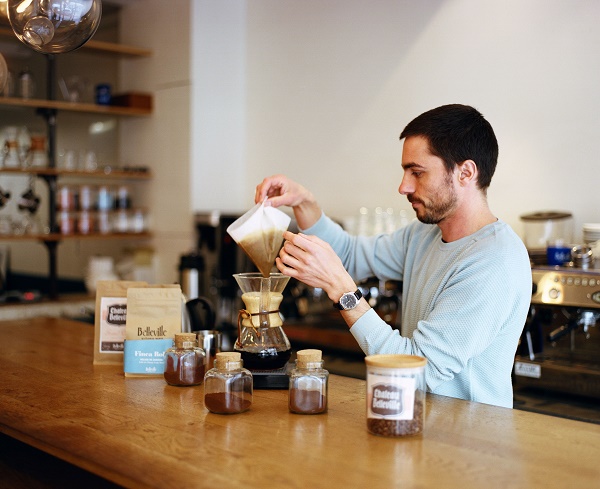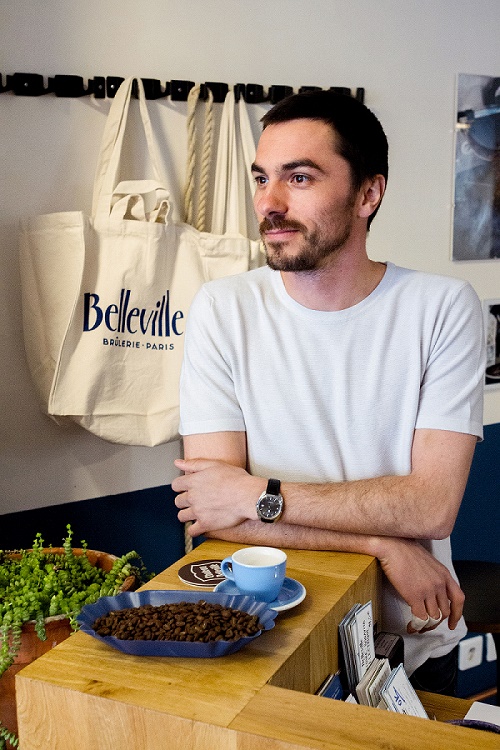 Since 2013, Thomas and his team cultivate, outside the industrial circuits, narrow relations with producers of the whole world to make sure to select the best grains while respecting the seasonality of coffees.
In 5 years, the young and active man developed his mark and opened 3 others coffee shop Parisian where the Anglo-Saxon expertise regarding coffee is French-style served – but with the smile.
His favorite Maison Montagut products
Constantly wandering from one shop to another, Thomas favors room comfort like the hooded vest Boris without ever sacrificied the elegance he imposes on his work, by respect for his clients and his teams.

Demanding in clothing as he is in his work, Thomas is looking at the manufacture of products and particularly appreciates the sophisticated details and impeccable finishes of models like Bertrand or Bradley.