Maison Montagut commits to solidarity thanks to donations protective masks in the fight against COVID-19.
Development of Maison Montagut Masks Category 1
Maison Montagut, a historic family knitwear brand based in Guilherand-Granges in Ardeche (France), is engaged in the solidarity fight against the Covid-19 by developing a category 1 protective mask in the design office of its main factory located in Braga (Portugal), in coordination with its milling workshop based in Guilherand-Granges.
This mask is therefore for use by professionals in contact with the public. With a production capacity of 3000 masks per day and 5000 masks per day from April 27th, the brand has launched a production of more than 50,000 masks for regional hospitals and health facilities, town halls, local authorities, schools, universities, SMEs, professionals, and is working on increasing its production capacity for the coming weeks.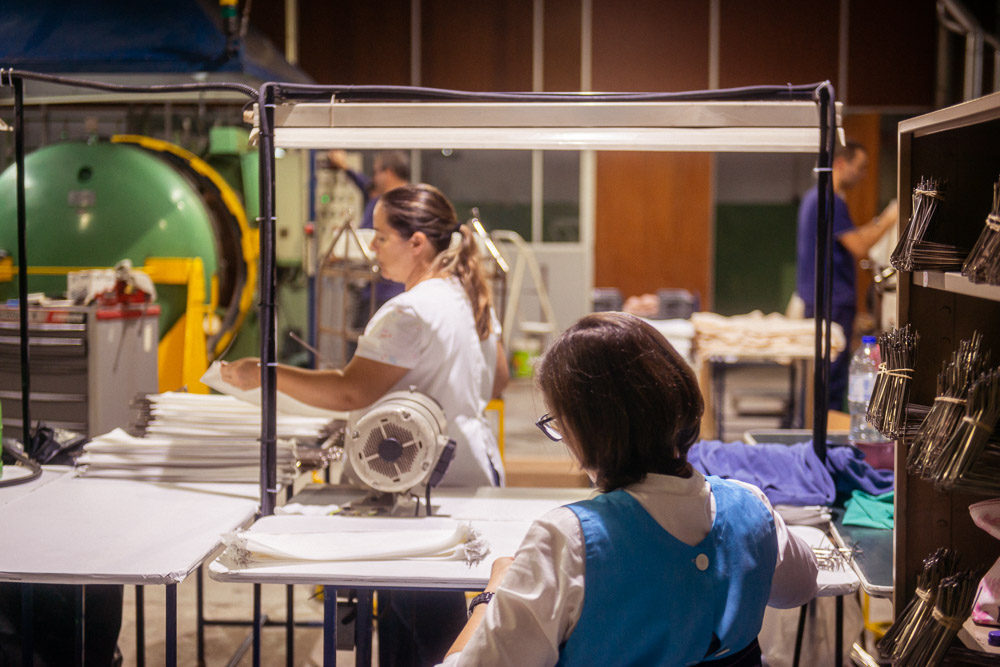 Type of mask developed
In accordance with the March 29th, 2020 inter-ministerial briefing note on the new categories of masks reserved for non-sanitary uses, Montagut/Orfama's mask material has air permeability and protective efficiency performance consistent with Category 1 mask-type use.
It is an individual mask for the use of professionals in contact with the public. Its effectiveness is greater than 96%. This mask was tested by the DGA (test report on April 2nd, report no. RP2091)
Mask data sheet
The MONTAGUT group has a long experience in technical yarns. The developed mask combines 3 layers composed of a technical yarn, a cotton thread and a technical fabric.
The protective mask consists of 3 layers.
Outside side
The outer side of the mask is made of knitted jersey mesh with a textured 100% Polyamide 6.6 yarn [2/235 Dtex or 470 Dtex] consisting of 68 microfilaments. This material has the advantage of being hydrophobic and extracting moisture to the outside.
Interior side
The inner side, in contact with the skin, is made of jersey knitted fabric with a cotton thread of titration [36/3 Ne] for comfort on the face.
Between the two
Between the two (sandwiched): a rectangle of hydrophobic and repellent treated filtering fabric on one side (the hydrophobic side being positioned on the outer side in polyamide 6.6)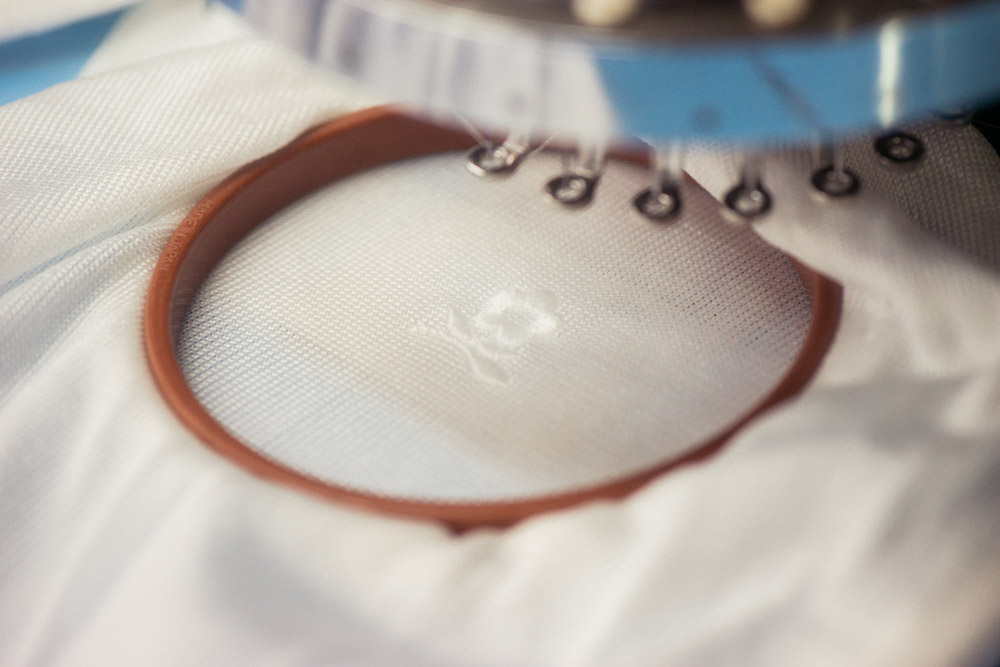 Maintenance of the Maison Montagut mask
The mask should be washed daily or less if the protective mask has been soiled by use in a dusty environment. Machine wash is done at 60ºC then ironed at 150ºC, on the cotton side (marked "IN"). Please note that the Polyamide 6.6 color side is nylon, it would melt when the iron passes. It is therefore imperative always to go back to the side marked "IN")
This mask can be machine washed up to 10 times at more than 60 degrees. However, for safety reasons, since mesh is a very flexible product, we invite you to remove the metal strip from the nose before washing to prevent it from escaping during machine spinning. It is quite possible to put it back on the dry mask.
Note that this bar is not essential and has been added for more comfort in use. The hold on the face also remains good without the metal bar.
Solidarity donation of FFP2 and FFP1 masks
Before this development was successful, Maison Montagut made a solidary commitment to its region. Its leaders decided to offer 15,000 FFP1 masks and 4,000 FFP2 masks at the beginning of April to the Order of Physicians of the Ardèche and to the Roux pharmacy in Guilherand-Granges.
The Ardèche Order of Physicians will thus supply doctors, nurses and health personnel from the Guilherand-Granges region and Valence free of charge. The stock is expected to last approximately 3 weeks.
For any purchase over € 50 in the Spring – Summer 2020 collection, Maison Montagut offers a UNS1 mask to its customers. Please note these masks in no way replace the standard masks of type FFP1, FFP2.
It is also possible to buy masks on our online store.
For professionals, it is also possible to place mask orders.
For any additional information or request for a quote, please write to us using this form.