Tinou is an illustrator and has been collaborating with Maison Montagut for 3 seasons: we met her at the end of January on a mild sunny day, in her workshop in the 6th arrondissement of Paris.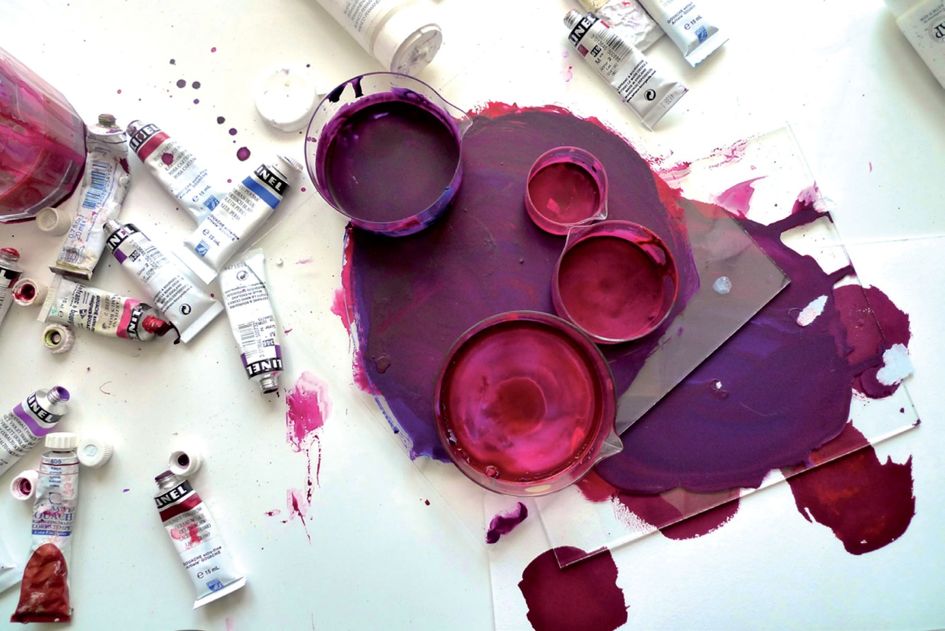 From design to textile printing
After studying Arts at the National School of Decorative Arts in Paris, she started working in trend offices (first at Li Edelkoort then at Promostyl), where she discovered the world of fashion a little by chance. Tinou explains that his expertise is appreciated because it is additional: most people from the fashion world do not master certain "Fine Arts" skills, such as drawing or painting. She therefore landed in the industry in a very complementary way, without any hint of style; colors and drawing brought her to textile printing, where she worked on many very different projects: collection of ties, decoration, men, women, children, household linen or Dior …
"Before, fashion and publishing were separate fields, which never crossed paths. Today there is a constant evolution: people who make food for example are interested in packaging and therefore in graphics. I find myself very well in this way of moving from one field to another, in this current generation of a global culture. "
She was then contacted by an illustrator agent in Paris and then in New York, which allowed her to make beautiful professional meetings and to focus for ten years on illustration. Today, she still works with this agent in the United States and alternates projects, illustrations for publishing and fashion, accessories, campaigns … She is currently preparing an exhibition on Brazil.
The meeting between Tinou and Maison Montagut
The meeting between Tinou and Maison Montagut begins a little before winter 2019, when the House is looking for a design on a velor terry sweatshirt (which will later become the famous peacock). Maison Montagut is looking for a "leg": fate is provoked, Tinou is one.
If the illustrator knew Maison Montagut for its knits, its name and its reputation as a "historic French house", she found herself drawn to this proposal thanks to the history of the brand, and the fact that it is still managed by family children. Tinou meets the creative team. Very quickly, they find common ground, visual references, common desires. This is followed by repeated collaborations throughout the seasons.
"The Montagut brand has a history, noble materials. Color is of fundamental importance, these parameters must be taken into consideration. So it's very easy to create for Maison Montagut, we don't start from a blank page, and the dialogue is simple in collaboration. This open-mindedness makes us even more creative. "
To draw her ideas, Tinou visualizes the archives of the Maison: she comes across vintage and retro collections, perfumes from the 50s and 60s, and in particular a flower that often returns: that of the Maison Montagut logo, which she will s inspire for the new summer 2020 collection.
"I found this great and very interesting flower: today we are a bit back in the 70's, it made me think of the flower Mary Quant, who was a London designer. It was she who made the style "Swinging London" and who invented the mini-skirt, with colored tights, white ankle boots, hyper graphics with little dresses and stripes. And in fact there was a flower which was a daisy, which was stuck everywhere and that was his logo. It's the same spirit that inspired me, with that very happy side. "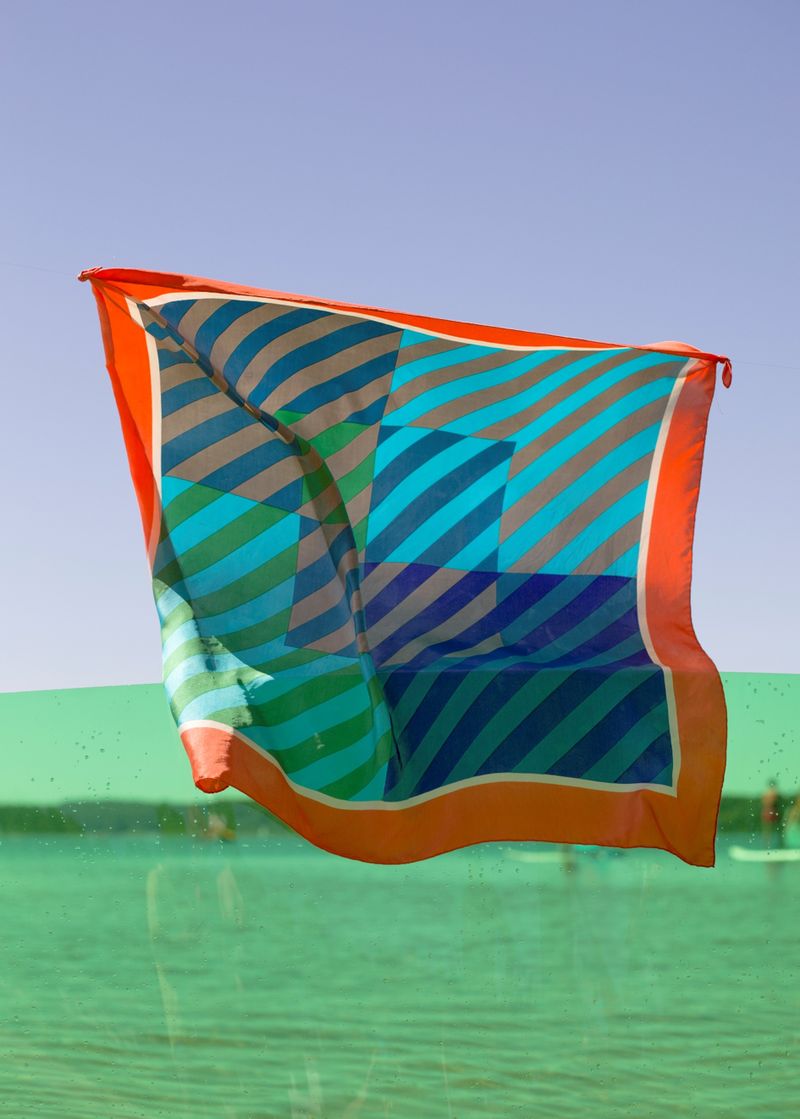 Tinou wishes to highlight a very joyful, almost pop collection, and the scarf allows him to graphically tell a fashion story. She explains that she loves telling stories through accessories essential to the seasons. For her, when you love a collection or the work of a House, it is an object of communication: people who dream about fashion buy scarves as an investment, which is smaller than with clothing, but who allows you to wear something you like about the brand. For her, the scarf should be the touch that enhances the stylistic choices, which set the tone, adds a complementary color.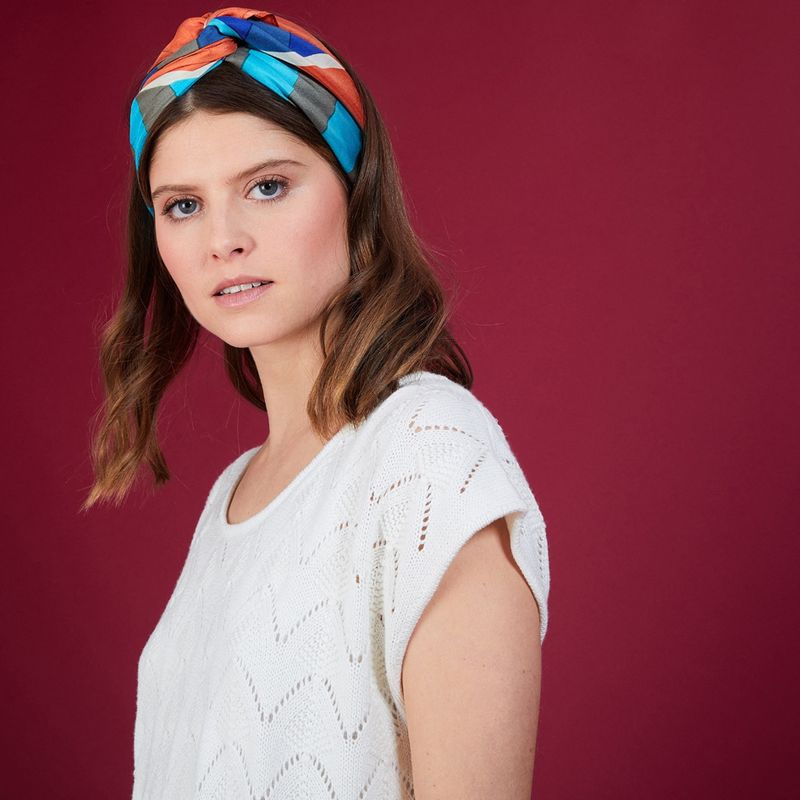 Technique and thoroughness as for the mesh
The care she gives to the products, the technique and the meticulousness that emanate from her work are also the same as for the mesh: "When I see their silhouette, suddenly I imagine a drawing that accompanies". Tinou also attaches great importance to femininity, not without adding "and then I'm French like the brand, right?" "
Besides, if we ask her that she is the Maison Montagut piece that she would wear without hesitation, she replies that the choice is vast but that she buys a lot of clothes for their colors: "The knits are marvels , I fell for an ivory turtleneck, a large V-neck in yellow cashmere, last season the collection made of velvet sponge made in the tradition of Sonia Rykiel was a very successful tribute. "
Maison Montagut scarf
Tinou re-appropriates and re-invents the Maison Montagut flower for this new collection, which is found in rehearsal and dotted on t-shirts. It will not be used on scarves, which have been assigned another function:
"The scarf allows you to put colors or associations that you cannot put on a sweater, for example. As the mesh has a very classic side, with the scarves you really have to go. It is a wonderful support, especially when the material is silk, it is a fantastic color developer. "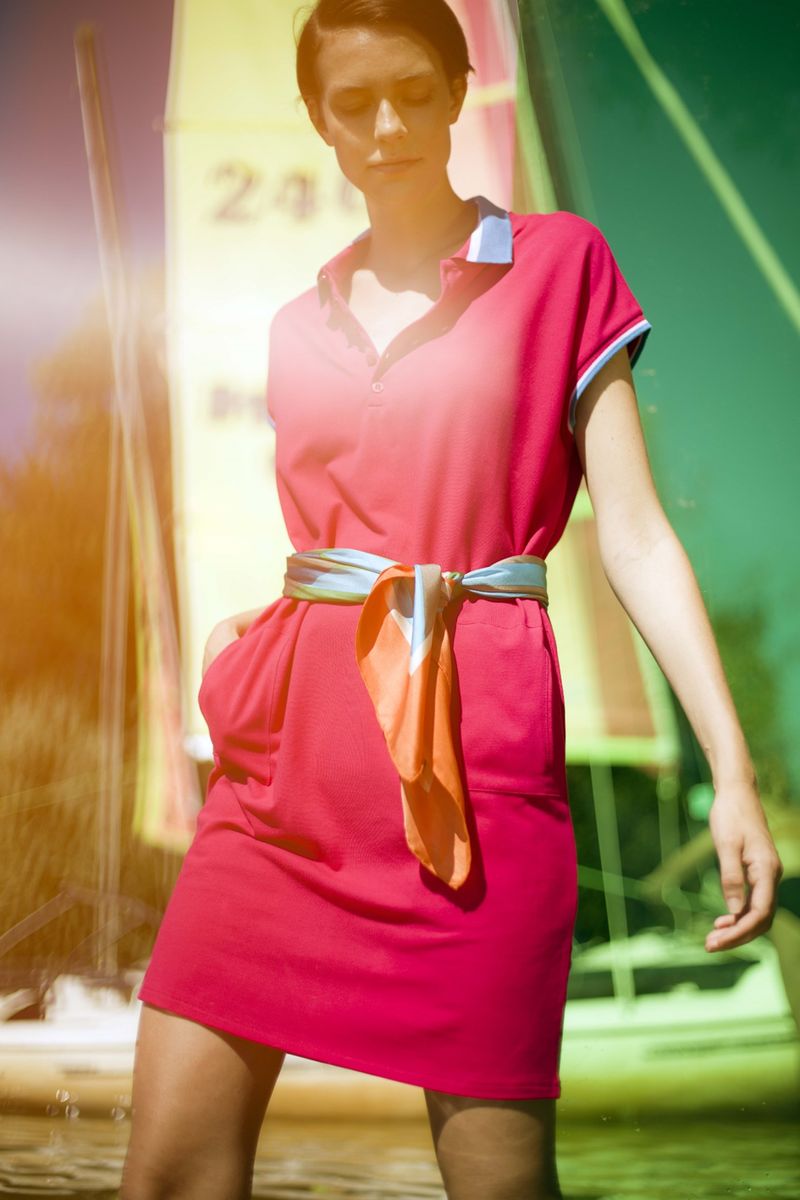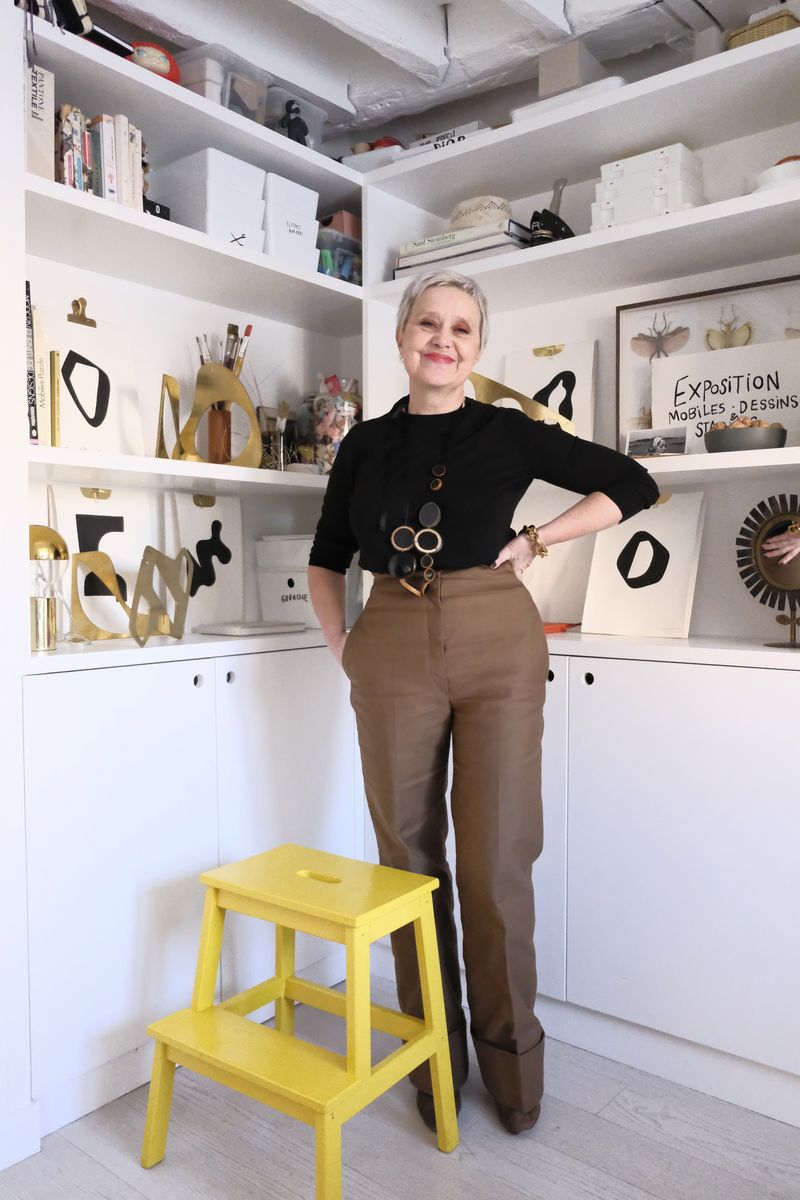 Chinese portrait of Tinou
If I were a season I would be … Half-seasons, a promise, a start …
If I were an emotion I would be … Joy of course, long live laughter!
If I were a material I would be … Paper; sorry for the fabric it's still easier to draw on good paper, whatever a pebble to be thrown and ricochets is not bad either.
If I were a superpower I would be … The gift of ubiquity my absolute dream, not to be on vacation and working at the same time but to be able to carry out even more artistic projects.
If I were a noise I would be … My cat's purr.