Montagut, famous specialist family brand of fine mesh, presents a capsule collection Montagut by Elise Hameau in limited edition, produced in collaboration with Elise Hameau, the designer of wedding dresses couture.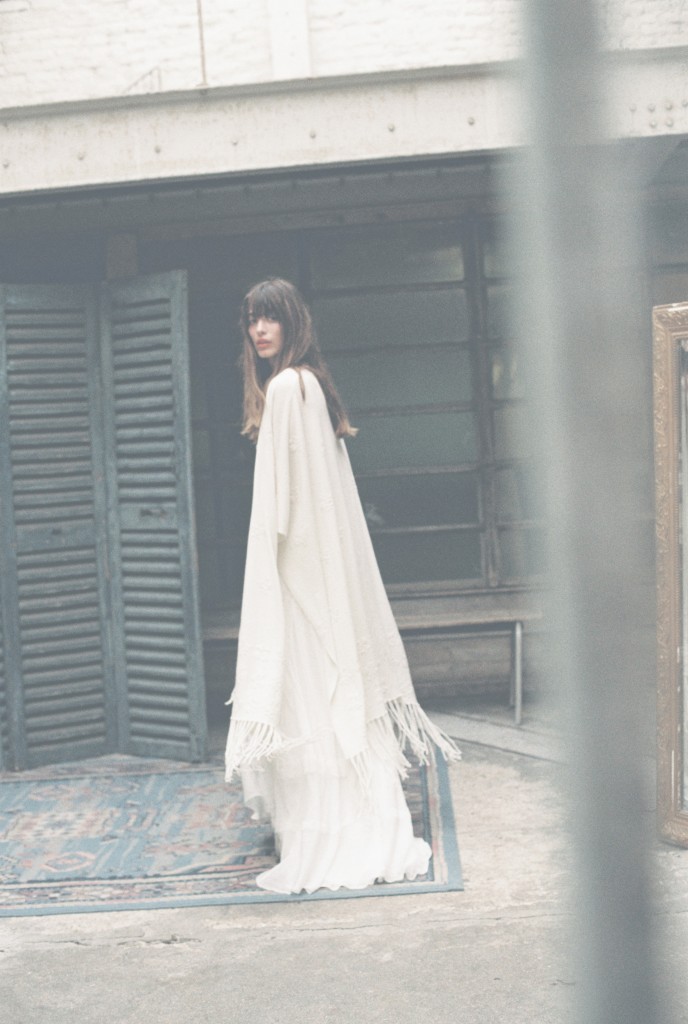 Know-how, authenticity, craftsmanship and refined materials, these values common to the two houses was born a soft and feminine capsule collection of elegance and romance. They have imagined together 3 clothes in materials selected with great care: a twisted wool vest, a mohair sweater and a poncho embroidered cashmere, matter the brand.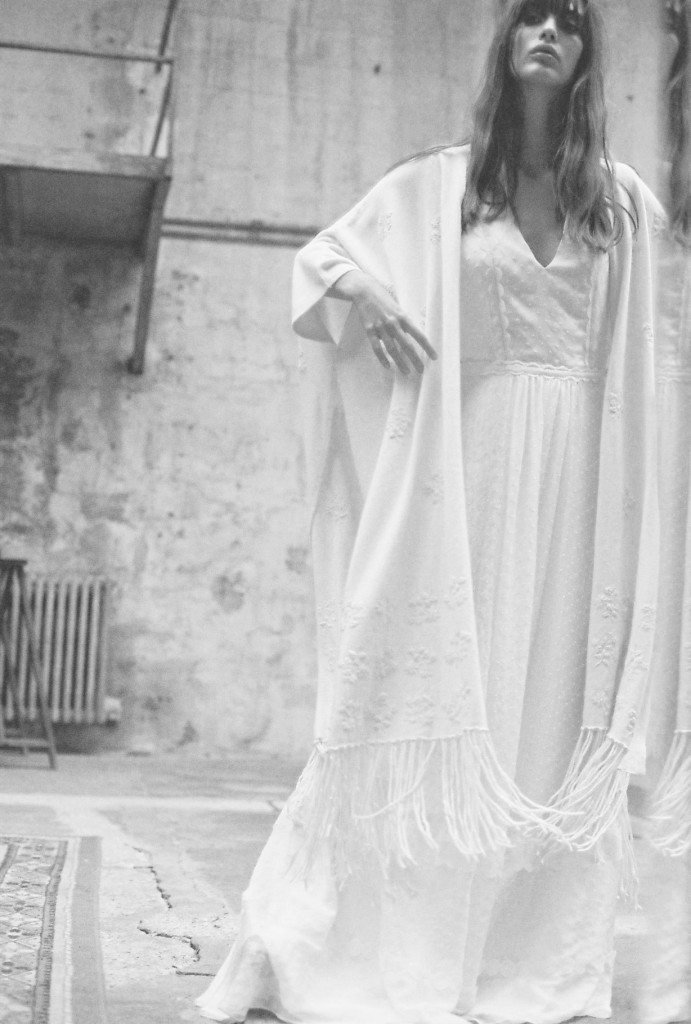 The family home of renowned since 1880 surprises us once more… Aware of a real lack for brides to find an outfit combining both the solemn side of the ceremony and the fashion aspect, both brands have combined Montagut know-how in knitting of the mesh with the expertise of Elise Hameau, to give birth to unique clothes, which can warm the brides in winter while giving them a fashion look.
Available in store in Montagut stores from the 5th november.
I want it!
All this clothes are available in Montagut shops and online from November 5, 2016.
Made in France
The twist coat as the sweater ball mohair are made in France in the workshops of Montagut.
In respect of the traditions of old-school"sewing, all models of wedding dresses are made in Paris in the workshop where are the little hands that give life to the Elise designs.
Noble Raw Materials
cashmere
The two houses have in common their love for noble materials. The choice of Kashmir for the poncho has become a natural decision, so this material is associated with softness, warmth and pleasure to wear. The little pleasures you want to find the D-day…
And all other raw materials are also selected with great care to highlight the incredible know-how of these french manufacturers.
Authenticity
Both houses are also common authentic values, like respect for the work and know-how as well as their attachment to the fundamentals of the family. These are also two fashion houses, to strong and complementary styles that strive to offer collections always elegant and in tune with the times.
The wedding dresses of Elise Hameau
Elise Hameau bring a new life to the tradition with creations in line with the times. The wedding dresses of Elise Hameau respect a strict charter: manufacturing entirely made in France, finishes couture, materials of first choice, home custom in his Paris showroom, and adaptable to each.
In a nostalgic style, Elise plays on contrasts: transparency and illusions, games plunging necklines under an elegant lace, vertiginous back and delicate details. She creates bridges between the wedding and fashion that never a bride feels disguised.
The long waistcoat is characterized by its original mesh and twisted kniting. It will keep you warm in winter, but also a wedding outside the ceremony, like for example fall coat.
It is made from 78% wool and 22% nylon for maintaining the shape. It was made in France in our workshops producing the big mesh. It is sold at a price of 450 euros including tax.
The sweater has a ball shape, that is to say it is slightly short and ends with a narrow side edge that makes back discreetly over the hips with a small bouffant effect. The sleeves are 3/4 and back is buttoned by a row of pretty pearly buttons.
It is composed of 50% mohair and 50% acrylic. Made in France.
Its price is 270 euros TTC.
The poncho is the centerpiece of this collection. 100% cashmere, it is embroidered with pretty small flowers at the bottom and ends with a line of fringes. Sleek and air, it will combine with harmony with your bohemian or country style wedding dress. Perfect to keep you warm on cool evenings, it can also be worn outside the context of a wedding.
Made in 100% cashmere with the Montagut know-how, his price is 1200 €.