Who doesn't have a polo shirt in his closet ? The Polo short sleeves for men is so simple and so chic at the time that it became an essential product in the men's ready-to-wear.
Its history dates back to the 20th century, in India on the polo fields where English settlers were between people from good families, wearing this jersey, which closes itself at the front by a small zipper with short sleeves with a knitted collar.  The Maharaja of Jodhpur, who also invented the trousers that bears his name, reworked it in a right cut and a more short cut. English returning with this new polo but the little clement climate of England prevent them to wear it as often as they would like. Then the polo is put in the closet.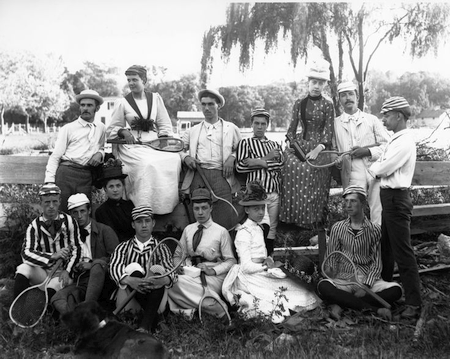 A few years later, a French, René Lacoste, famous retired tennis player, will restore it life with the idea of facilitating the movement of the tennis players.
Seduced by the undeniable comfort of this new garment, the success will be phenomenal, up to our days. Since then, the garment spreads internationally, symbol of comfort and modernity. In the United States, he has known an extraordinary success. The Americans have taken this polo short sleeves as an informal garment which combines easily with any outfit. It represents a true art of living and fits into the sportswear style who now have significance in the world of fashion.
Fil Lumière polo shirts Montagut
The Montagut Fil Lumière polo shirts are an iconic trademark product, it knows his success in its Fil Lumière version especially in Asia, because its material is adapted to  hot and humid climates, but also because it is an easy maintenance product, very resistant to washes with powerful colors that do not fade. He became the symbol of comfort and elegance.
Polo shirts Fil Lumière are worked for several seasons in a more contemporary style, in models of vests, hoodies or t-shirt.
Today, Montagut revisits his polo in a mesh version. 100% Mercerized cotton, cotton linen, or cotton cashmere, you just have to decide on which polo will accompany you this summer!
Fil lumière polo shirt for men
Fil Lumière : imitating the look and feel of silk, with high-performance technical features and greater resistance.